Sara Munro | Creative Director, Company of Strangers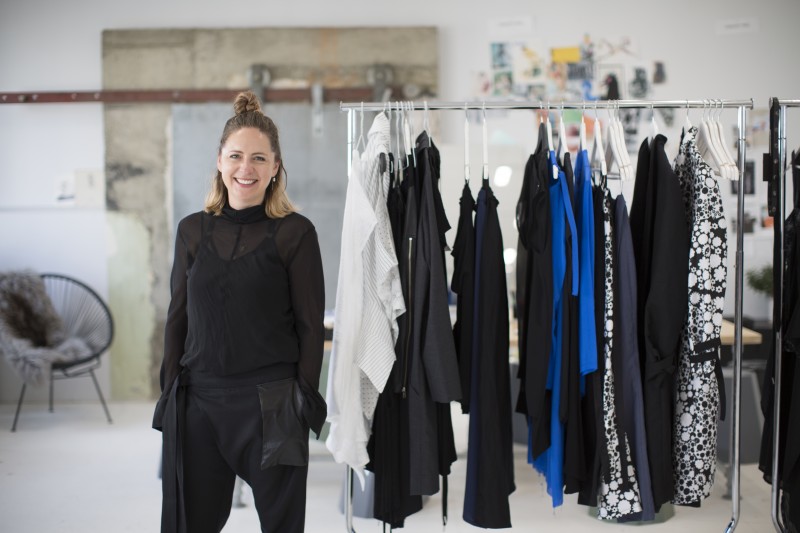 Sara Munro (née Aspinall) is the founder and director of fashion label Company of Strangers, a label known for its contemporary design aesthetic and top quality products.
Sara attended St Hilda's from 1991-1995, and from there she went on to study Fashion Design at Otago Polytechnic. Some retail and design assistant jobs in Sydney and Wellington followed, before returning to Dunedin to work at established label Nom*D. After taking on a variety of roles in the Nom*D workroom for six years, Sara decided to return to some study at art school in Dunedin.
However, this was short-lived as her sideline in making jewellery and leather goods became a full-time business, which led to her taking on staff, setting up a workroom and supplying six retailers in the first year, and then exporting to Australia and Hong Kong in her second.
In 2012 Company of Strangers showed their first collection at NZ Fashion Week in Auckland to great success, and has returned a number of times since then. In 2013, Sara opened Company Store on George Street, which, in addition to the Company of Strangers ranges, also stocks other local and international designers.
When asked about her career highlights so far, Sara recalls a pair of shorts made at Nom*D worn by Madonna (who then copied their design and made more!) and also when band The Kills asked to keep some of her jewellery from a fashion shoot with a NZ stylist. In terms of the future, Sara is focused on expanding their rapidly growing e-commerce division, while continuing to work with her fantastic family of retailers.
In addition to her busy life in the fashion trade, Sara has also served on the iD Dunedin committee and is a PEAC committee member (Polytech Advisory committee).
Emma Gilmour | Professional Driver and Business Owner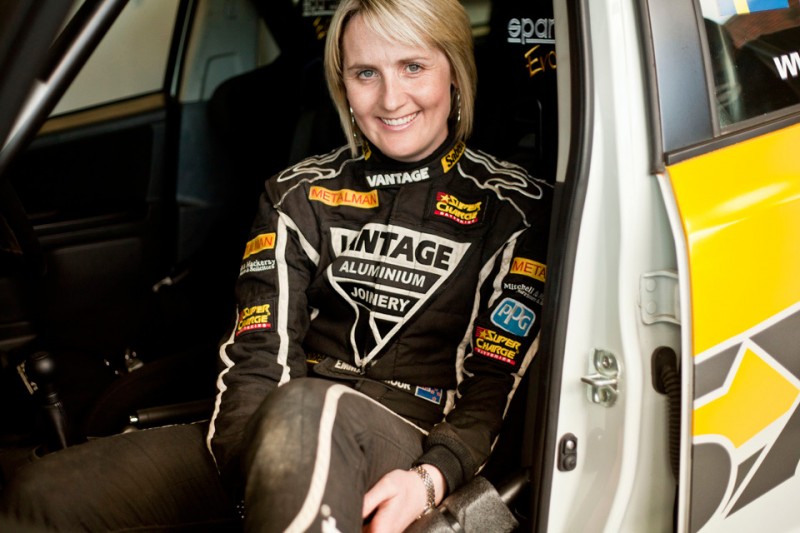 Emma is the world's fastest female rally driver.
"(With racing) I have been lucky enough to compete all over the world chasing my dream of being a professional driver."
With her partner, Emma owns and runs Gilmour Motors which is the new Suzuki and Isuzu franchise for Otago.
The business was recently bought from her parents, so cars and driving have always been in her family.
"It looks like the seventh form (year 13) predictions in the 1996 St Hilda's Magazine were correct in me being a car dealer!"
Emma also works as a driving instructor on and off the track as well as being an ambassador for Road Safety. Emma's best memories of St Hilda's were the friendships that she made and the teachers that she had.
"The most important thing I took away from St Hilda's was the belief that women could do anything and that if you put your mind to something, anything and everything was possible."
Rachael Newsome | Chief Risk Officer & General Counsel at Jarden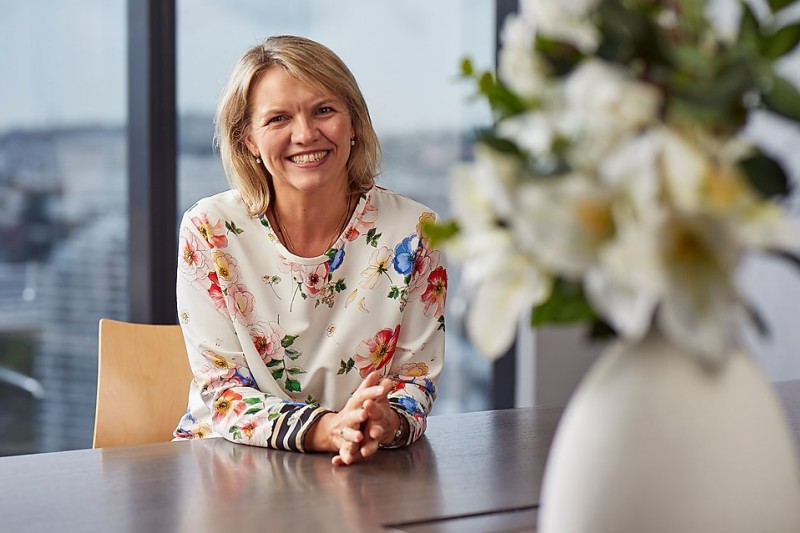 Rachael Newsome (née Ruddenklau) attended St Hilda's between 1992 and 1996, and boarded at Tolcarne. Rachael loved her time at St Hilda's and got involved in as many activities as she could fit in, including plays and productions, rugby, rowing, netball, and was a prefect and Sacristan in her final year. The opportunity to get involved and give things a go is an approach Rachael has taken into the rest of her life.
Rachael went on to graduate from Victoria University of Wellington with LLB and BCom (Marketing) degrees.
Rachael commenced her legal career at Bell Gully in Wellington, before heading to London with her husband for the first time, to work in an investment bank just before the GFC. Rachael returned to Wellington for 5 years during which she had three children, and then they returned to London a second time when her youngest was 11 weeks old.
Rachael's love of learning and doing, instilled during her time at St Hilda's, has seen her shift sectors (and countries) a number of times, working in a number of senior legal and executive roles in Wellington, London and Auckland, including at the NZX (the New Zealand Stock exchange), Study Group, an international education business, and iconic kiwi brand Icebreaker. Rachael is currently the Chief Risk Officer and General Counsel at Jarden, New Zealand's leading investment bank and broker.
Rachael also sits on the Auckland University Council.
Grace Schrader | Exploration Geologist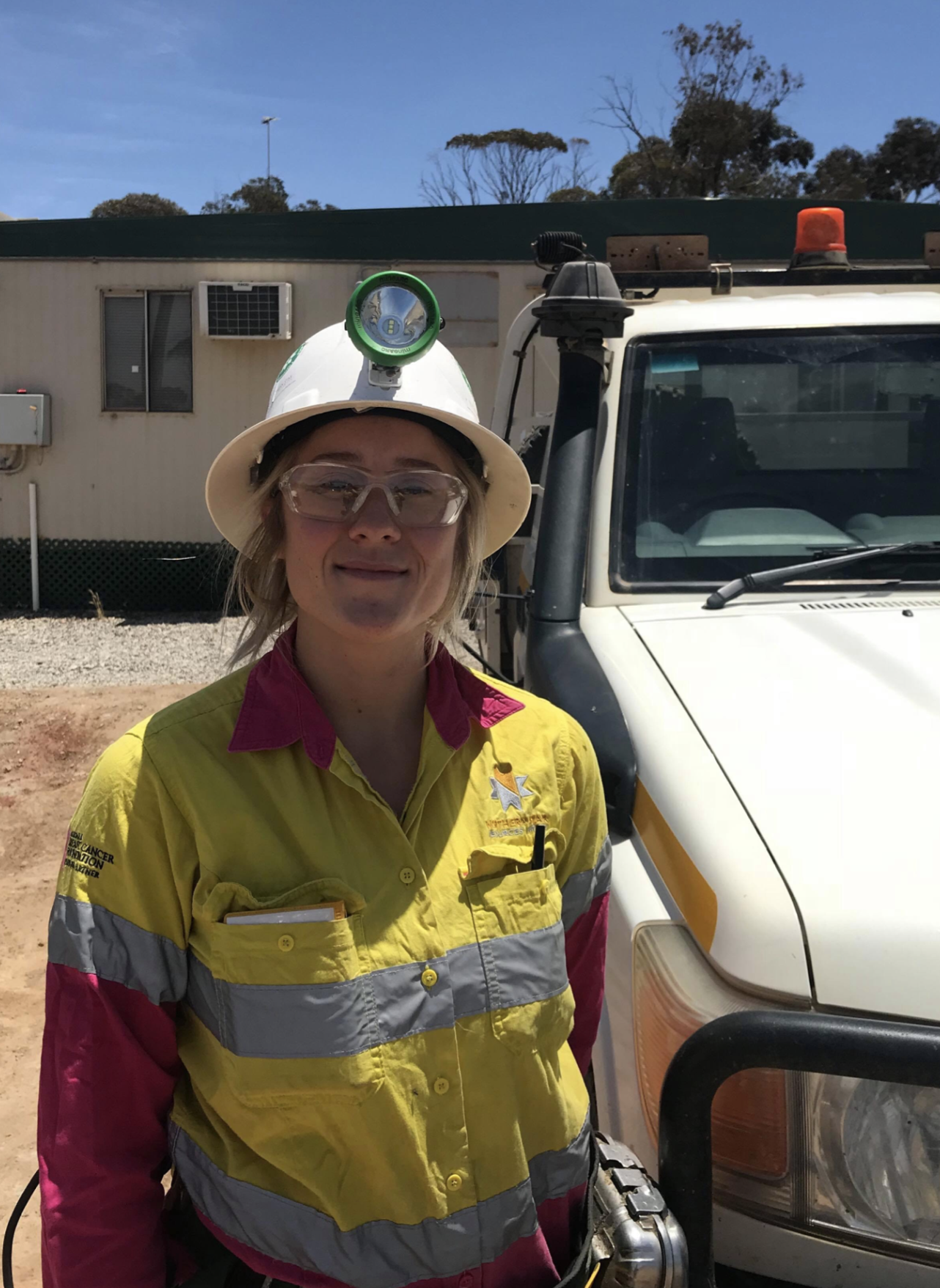 I remember feeling pretty overwhelmed when it came to deciding what I was going to do after high school. There wasn't a subject I was super passionate about or excelled in and I basically went to university because my parents told me to. I knew I liked the idea of working outdoors so that is where I started.
I enrolled at Otago University to study a Bachelor of Science, majoring in Zoology. I enjoyed studying Zoology but quickly learnt if I wanted a good career I would need my master's or PhD, which I wasn't interested in doing.
During this time, I took a geology paper where I learnt about the mining industry. The labour intensive/outdoor aspect and the high paying salary had me intrigued. So, come second year, I changed to a Bachelor of Science majoring in Geology.
I really enjoyed my time at university. I learnt a lot about myself and gained new independence. My degree was fun and challenging, and I enjoyed the diversity of having a few lab classes a week but also field trips/camps every now and then. After 4 years I had the option of continuing my studies, but my mind was set on getting my foot in the door into mining.
Less than 48 hours after my final exam I was on a plane to Western Australia. I had no job lined up, nowhere to live and very little money. My determination paid off. I was offered a graduate geologist position with Northern Star Resources, one of the biggest underground gold mining companies in Australia. I love my job, not one day is the same. It can be extremely challenging, both physically and mentally, but very rewarding. My job includes managing drill rigs, directing ore drives, working with hug dump truck and bogger operators and most importantly finding gold. I'm now finishing the graduate programme and currently training new graduates entering the mining industry.
My advice would be that it's okay to be unsure about what's next after high school. It is a big decision so don't feel pressured to rush into it. Give yourself plenty of options, be patient and the right job for you will follow.
Sophie Morris | Singer, Actor and Presenter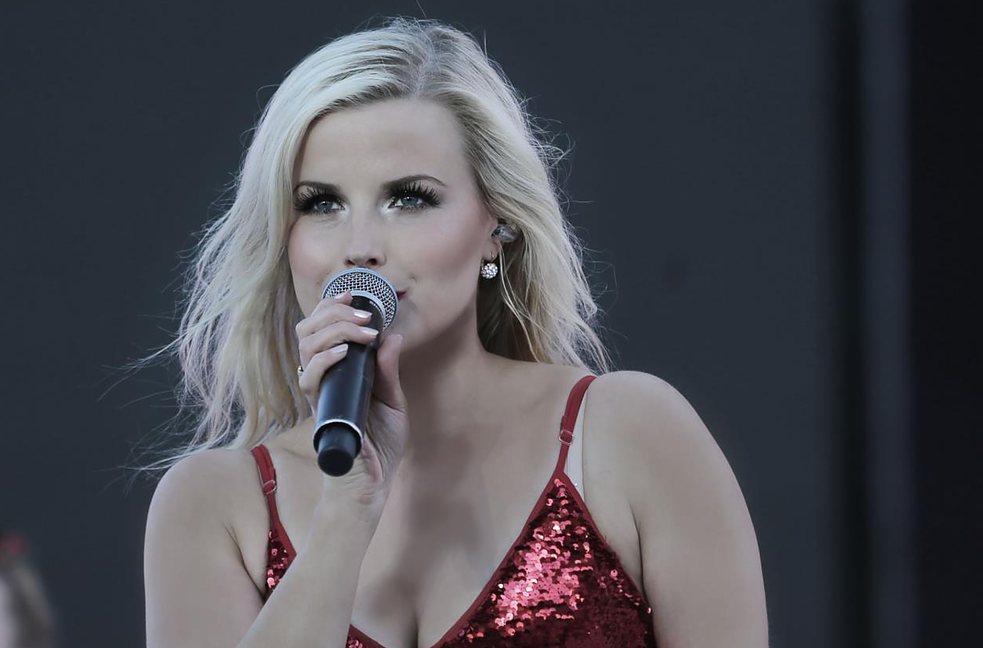 Sophie Morris was born and bred in Dunedin, and attended St Hilda's from 2004 until 2010.
She grew up dancing from a young age, but credits finding her love of being on the stage to being cast as Gretl (the youngest Von Trapp) in the St Hilda's production of 'The Sound of Music' in her year 7 year. Performing in the shows sparked a total passion for the arts and she went on to undertake private singing training. Throughout her school years she was involved in the Madrigal choir, Sings Hilda choir, Stage Challenges, musicals and was an Arts Prefect in her final year.
Following high school, Sophie went on to study at Otago University, gaining a Bachelor of Music (First-Class Honours) in Classical Voice Performance and a Master of Music (Distinction) in Contemporary Voice Performance, as well as a Bachelor of Commerce in Marketing.
Since graduating she has worked in a number of marketing roles (corporate, arts and digital) and works as a singer, actor and presenter within New Zealand and internationally.
Live performances include appearances for Arts Festival Dunedin, Dunedin Fringe Festival, Air New Zealand, NZ Blind Foundation/Eye Fund UK, Celtic Illusion (Australia Tour), City Choir Dunedin (soprano soloist - The Messiah), Rhian Sheehan (album tour), Christchurch Southern Opera, Cruise for a Cause (Milford Sound), The Silver Scrolls, Coca-Cola Christmas in the Park, iD Fashion Week, Opera Box Gilbert and Sullivan Tours and Chinese New Year Spring Festival (Nanning, China).
In 2018 Sophie performed with The Ten Tenors as their first ever female guest on their New Zealand Wish You Were Here Tour as part of their 20th Anniversary World Tour.
Sophie has performed national anthems at various high-profile sporting events including the T20 Black Clash (Black Caps and All Blacks), Rugby League Four Nations, Oceania Cup, the Halberg Games and the Parker v Ruiz WBO World Heavyweight Championship Title Fight.
​Musical theatre and operatic roles she has performed include 'Sophie' in Mamma Mia (Showbiz Queenstown), 'Rapunzel' in Into the Woods (Fortune Theatre), 'Sandy' in Grease: The Arena Spectacular LIVE (DKCM and Taieri Musical), 'Barbarina' in Le Nozze di Figaro (Opera Otago), 'Pamina' in Magic Flute Moments (Otago University), 'Queenie' in Honk! (Taieri Musical) and Sharpay in High School Musical (Epiphany Theatre Productions).
Sophie has produced and performed sell-out nights of her own concerts "Sophie Goes to Broadway" and "Sophie Morris on Stage.
Find out more about Sophie here.
Polly Higbee | Solicitor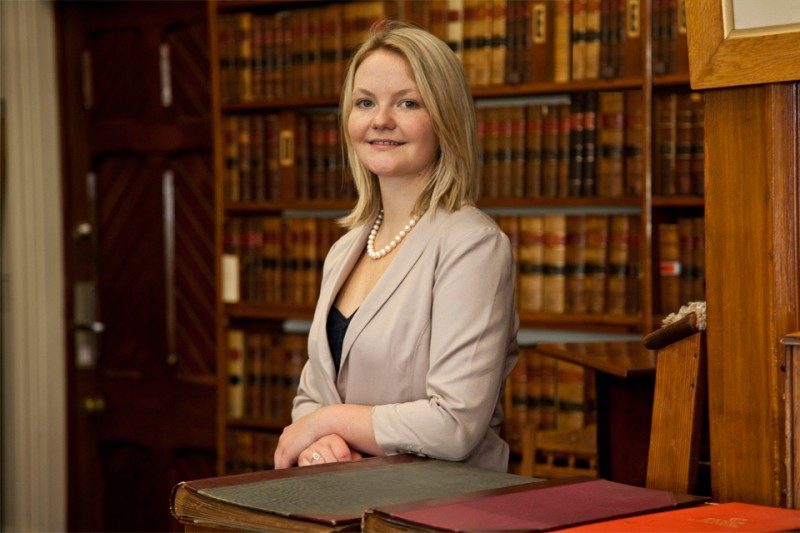 Polly currently works in the litigation team in the Wellington office of Duncan Cotterill.
"My best specific memory of my time at St Hilda's would be going on camp in form 2 (now year 8). We got to go kayaking and our teacher, Ms Bell, made a glow-stick trail through the forest for a night time treasure hunt.
Overall, what I remember most about St Hilda's was the positivity of the students and the teachers. Everyone was friendly and engaged."
At St Hilda's, "I learnt how to manage my time and to take responsibility for my work. Particularly in years 12 and 13 I juggled a lot of extra-curricular activities with NCEA assessment.
St Hilda's provided a very supportive environment, however you were still encouraged to stand on your own two feet. At the end of the day my exams and assignments were my responsibility – no excuses! The teachers at St Hilda's instilled that work ethic right from year 7 and it has served me well throughout my time at university and in the workplace."